Toronto condo prices have a mind of their own — and are in their own sky-high hemisphere as well.While Toronto home prices fall, condo prices continue to go up … and up.
Toronto Real Estate Board
 (TREB) numbers show condo apartment prices hit a new record in August. Inventory and sales however, were mostly flat from last year.TREB reports a benchmark price of $505,500 in August, which indicates an increase of 9.94 per cent from the previous year. The City of Toronto condo benchmark also went up. It increased to $533,600, up 11.6 per cent from last year.Looking at the median sales price of a condo, there were also significant gains.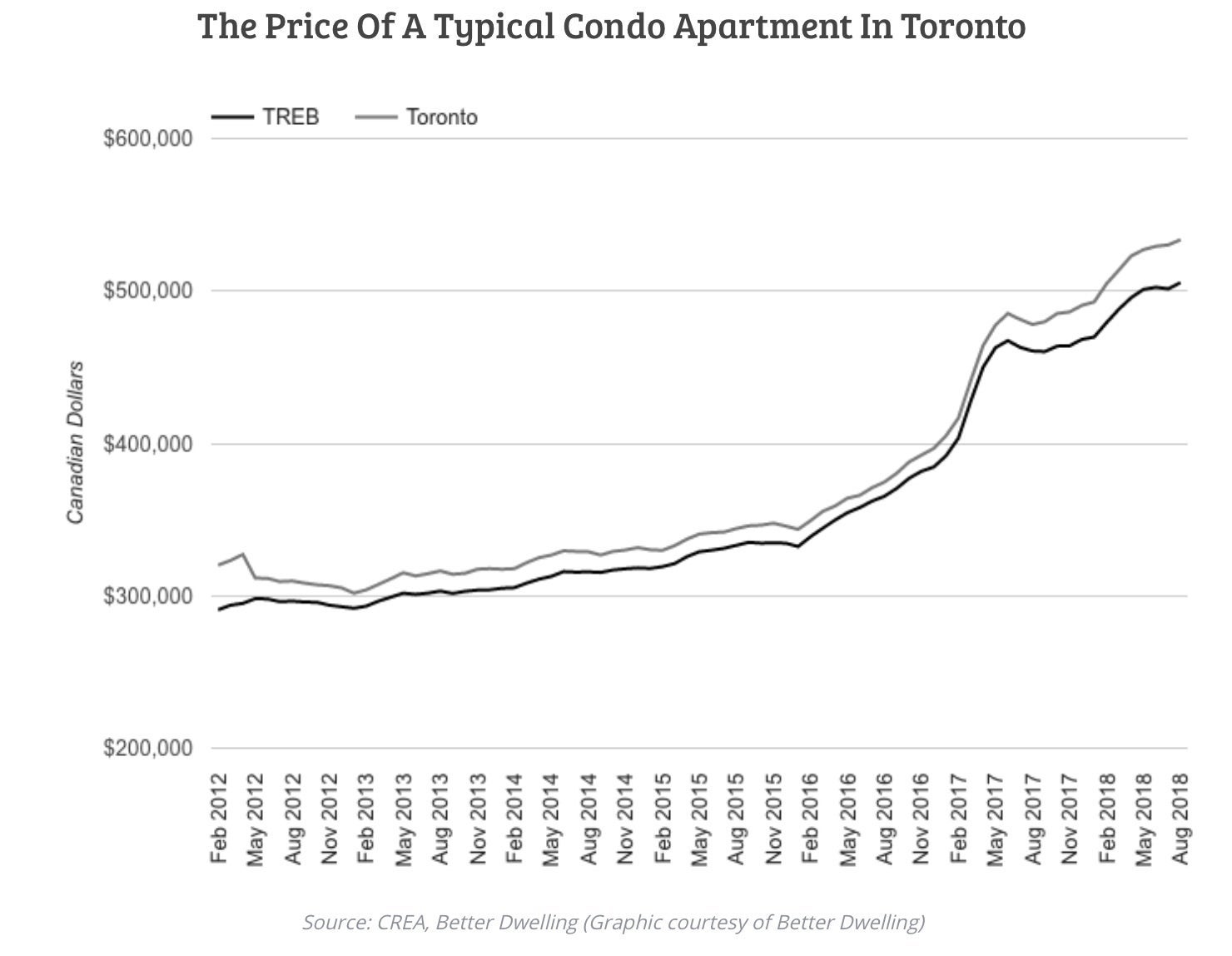 TREB reports a median sale price of $478,889 in August, which is a year-over-year increase of 8.83 per cent. The City of Toronto median sale price went up to $518,944, an increase of 10.41 per cent from 2017.As for the average condo sale price, TREB's number show $541,106 in August. This is a growth of 6.4 per cent from last year. While the City of Toronto average sale price in August was $585,355, which marks an 8.3 per cent increase from the year before.Nonetheless, as Toronto condo prices continue to soar, condo sales are virtually flat across TREB, and lower in Toronto proper.There were 2,000 sales reported by TREB in August, up a slight 0.7 per cent from last year. The City of Toronto accounted for 1,388 of those sales, which is down 5.6 per cent year over year. And much like the flat sales, so too is the movement in inventory.
This article originally posted on Toronto Storeys: http://torontostoreys.com/2018/09/toronto-condo-prices-high/